How Well-Liked Are the 2024 Presidential Candidates?: Why Sentient is Studying the Election

Sentient Insights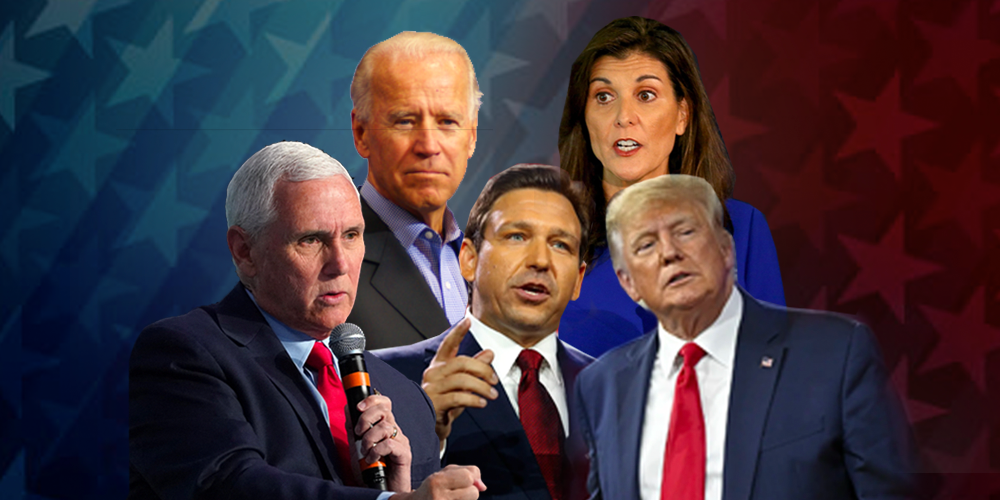 The utility of Sentient's patented implicit technology spans well beyond brands. The political sphere is shaped by the opinions of the public, yet is still subject to the "Can't Say, Won't Say" dilemma. Explicit polling used to understand voters' preferences and accurately predict a candidate's success is insufficient. Often people are unwilling or unable to articulate their true feelings. Combining explicit data with implicit (non-conscious) provides a more reliable account of behavior.
As candidates begin to announce their campaigns for the 2024 US presidential election, we are using our technology to track changes in Implicit Emotional Appeal with the key Democratic and Republican contenders over time and improve polling results. Over the next year until Election Day, Sentient will provide consistent updates with relevant advertising and messaging examples to assess which candidates are truly preferred and determine how rankings develop.
Implicit Appeal Tracker
Following current reporting on expected and announced candidates, Sentient is measuring the implicit appeal for the following individuals:
Joe Biden (D)

As the current President of the United States, Biden aims to be re-elected in 2024. He plans to invest in key battleground states early and expand his reach in North Carolina and Florida with a seven-figure ad buy.

Robert F. Kennedy Jr. (D)

Kennedy, nephew of John F. Kennedy, challenges President Joe Biden for the Democratic presidential nomination. He has been the face of the anti-vaccine movement that draws support from the right.

Donald Trump (R)

The former President of the United States, Trump, is back in the running for 2024. His campaign has raised more than $14.4 million from January through March with the familiar mission to "Make America Great Again".

Ron DeSantis (R)

Florida Governor DeSantis is competing with Trump to be the Republican Party's nominee for the 2024 election. As the current second place contender within national polls, he pledges to make no excuses and tackle the important issues head on.

Nikki Haley (R)

Haley, the former governor of South Carolina and first-time presidential candidate, is running to bring a leader to the nation who encompasses the pillars: character, courage, competence, and communication.

Mike Pence (R)

The former Vice President of the United States is expected to launch his 2024 bid next week in Des Moines, Iowa, a location that values Pence's traditional conservative principles.
How Does Sentient Select Candidates?
Presidential candidates must have over 4% of the popular vote to be considered in Sentient's implicit study. To see how Sentient determines which candidates to test, check out FiveThirtyEight's latest poll. FiveThirtyEight provides a daily updated polling average for each Republican candidate in the 2024 election.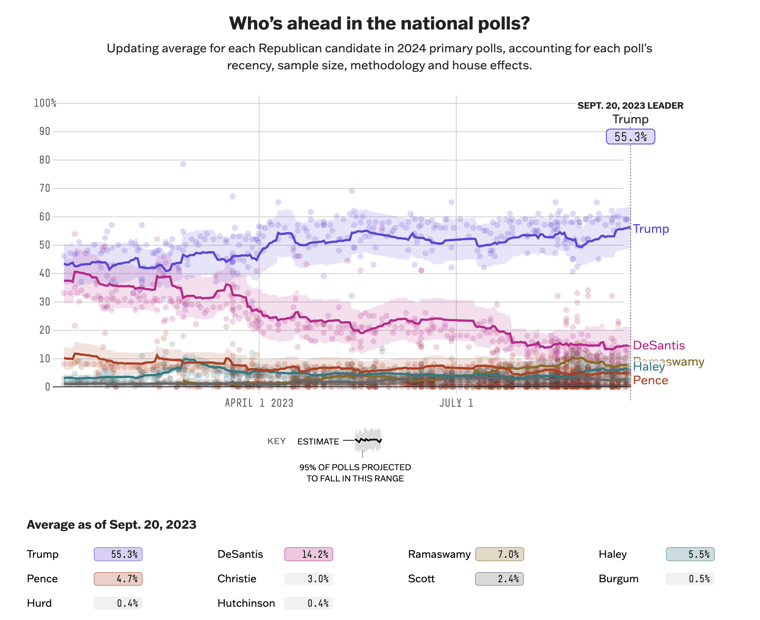 To discover how you feel about the party members listed, take our implicit study today!