Maximize Your Ad Performance with Subtext
Subtext is an advanced ad testing product, automating valid scientific measurements that benchmark and diagnose problems to improve performance. Subtext combines eye tracking, facial coding, and implicit emotional associations to forecast engagement & influence with greater accuracy.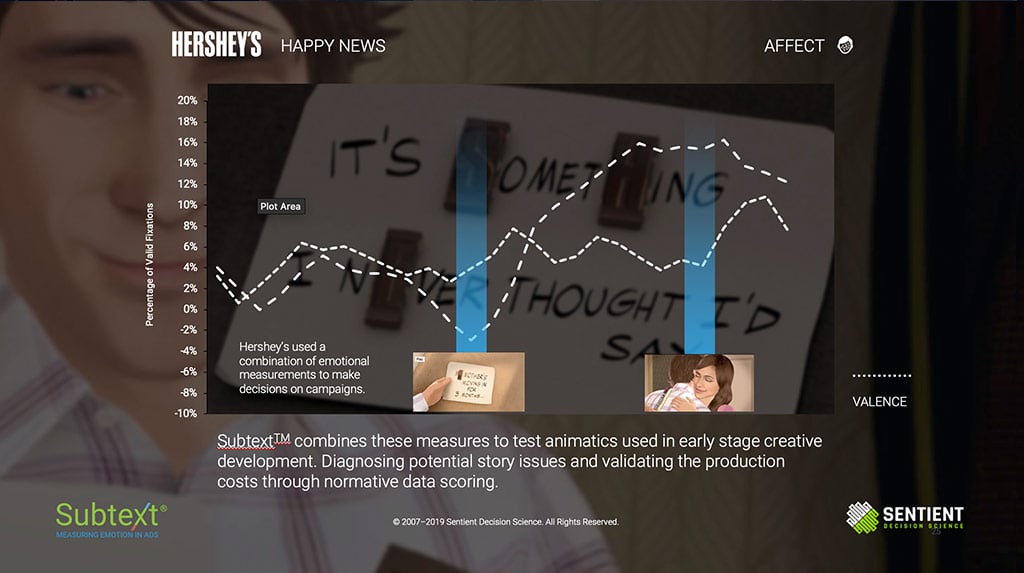 X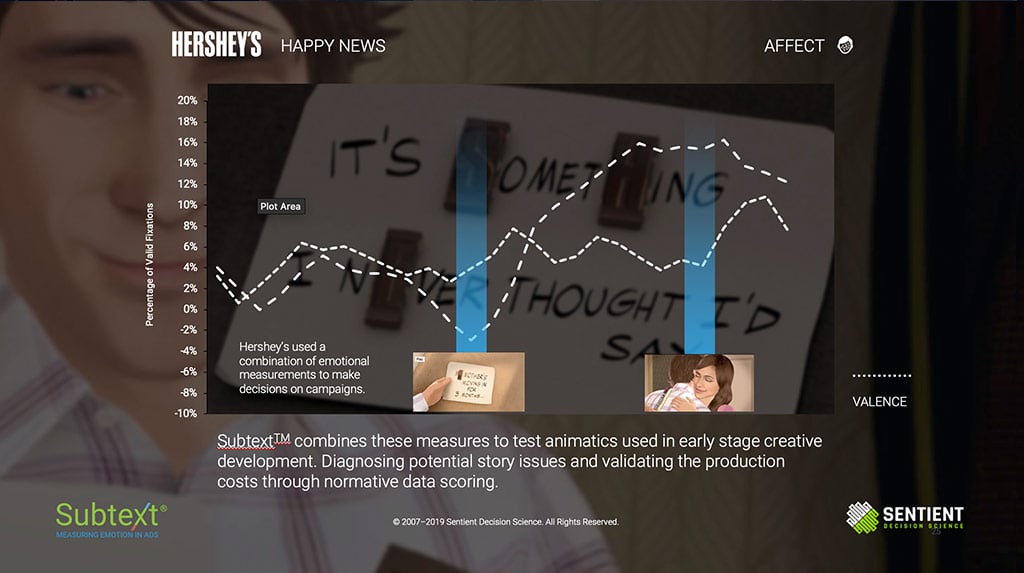 Improve Ad Performance at Any Stage of Development
From preliminary concepts to the final cut, Subtext measures emotion and reason to diagnose problems, predict behavior and optimize any type of media, providing actionable recommendations for improving engagement and influence within the creative phase or in-market.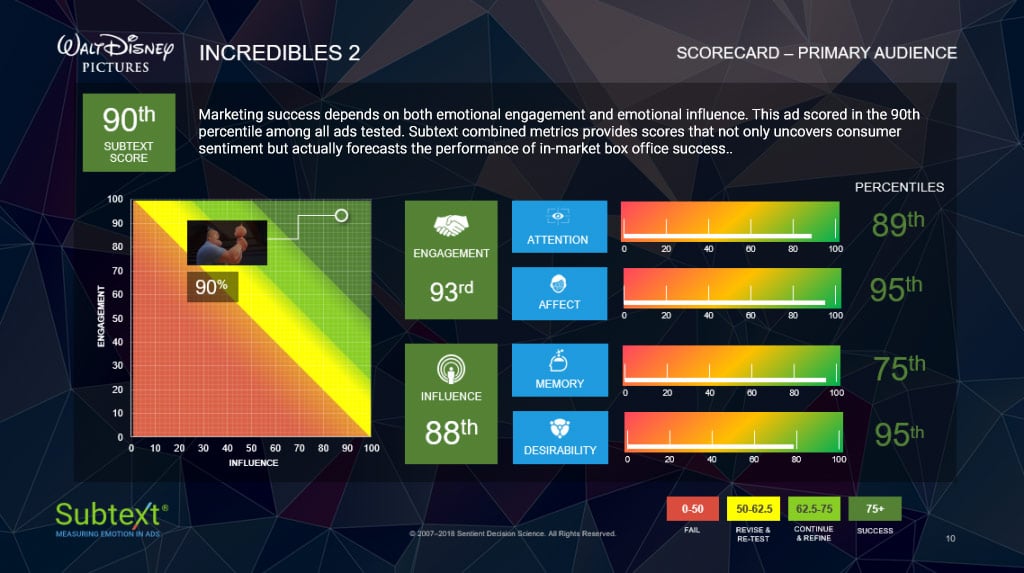 X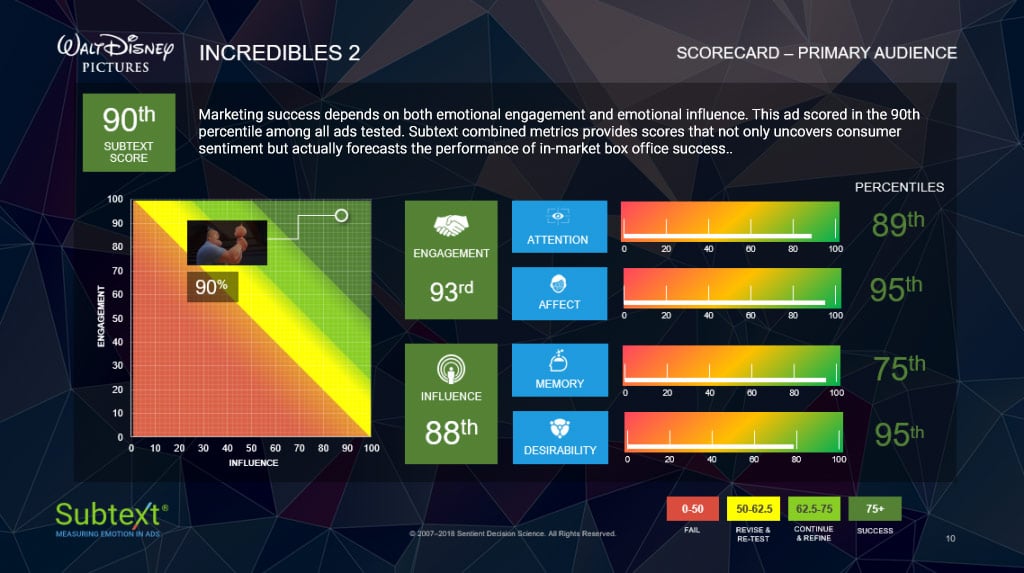 Reliable Insights for Ad Improvement
Performance benchmarks that provide greater context and interpretability. Weed out low performers, reveal strength of memory encoding, predict desirability and identify which demographic responds best. True implicit data sets empirically validated with the largest normative database in the industry provides greater reliability.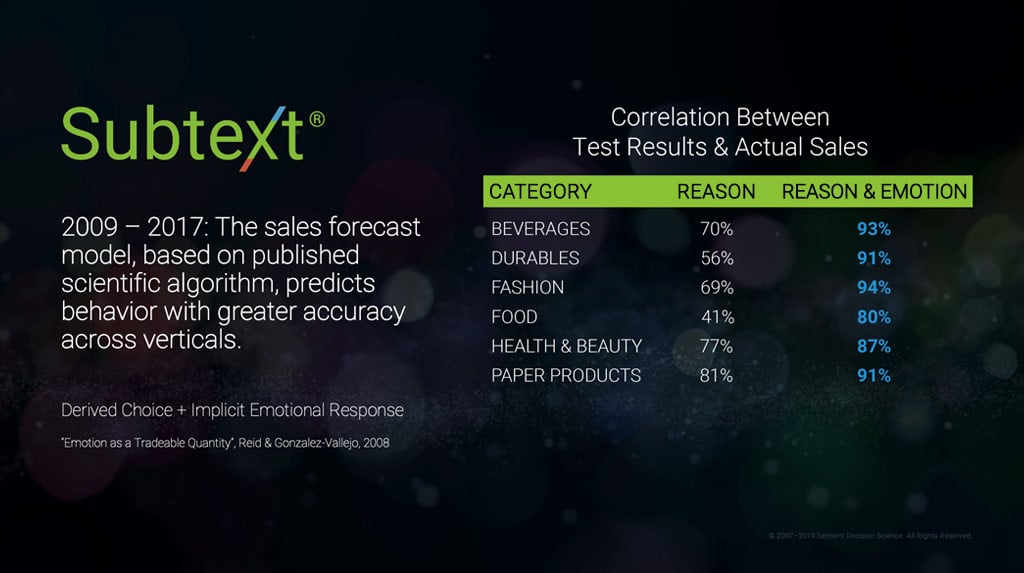 X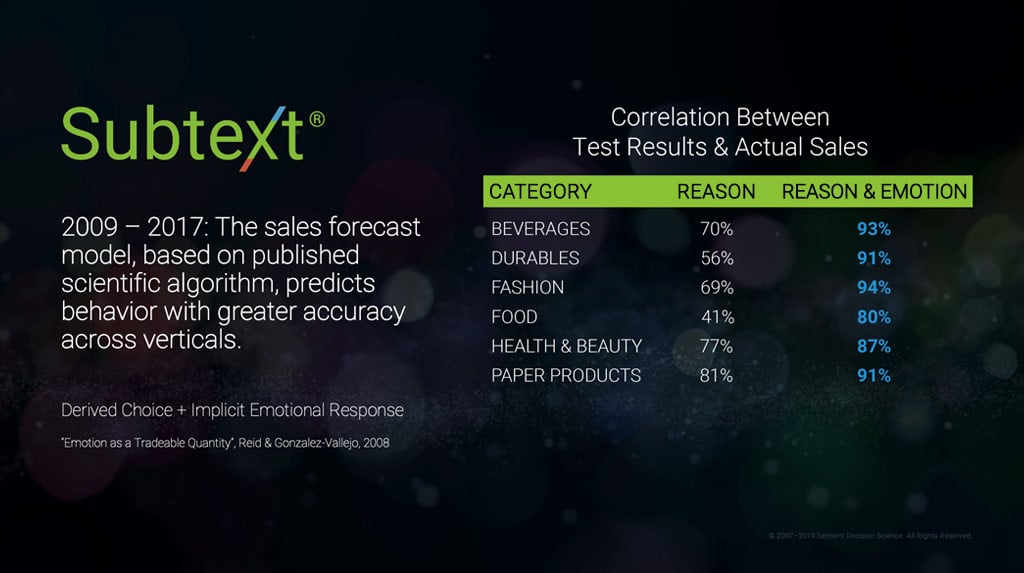 Real Correlations to Market Performance
The Proportion of Emotion model of sales forecasting is academically published with multiple global industry awards. Currently used by the largest brands in the world to forecast ad success and marketing effectiveness.